Today we sat down with Kelly Curtis, Director of Operations for Solaroo Energy, a local solar installation company, to discuss the viability of designing and installing a solar system yourself. It's DIY Solar 101.
1. Designing the System
Many consumers with engineering minds have done plenty of research regarding designing their own solar system. Product research is a big part of the design. Panels might not differ too much outside of efficiency and production, but inverters will dictate a lot of the design and functionality of the system.
If you get stuck on the design, however, many companies, including Solaroo Energy, have programs that interact with DIY's to provide expertise as needed.
"We have many clients who have successfully installed their own systems." Mr. Curtis explains. "They purchase the equipment from us, we help with the design when necessary, and it can add up to additional savings for the customer."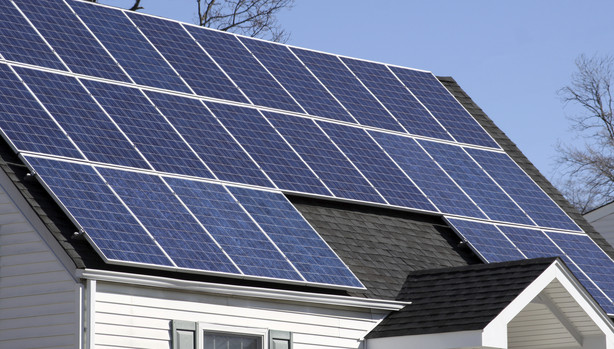 2. Electrical Work
Probably the biggest area in which solar DIY's need additional expertise is with electrical work. In fact, many municipalities require the actual connection to be done by a licensed electrician to pass final inspection. Many solar DIY's with an electrical background can design their own wiring schematics, and then contract with local solar companies only when they need to.
"We welcome solar DIY's. We encourage DIY customers to do as much as they feel comfortable with, and what they are able to do," Curtis notes. "They can always come to us with questions, or have our guys come out on an hourly basis to finish up sections of the project. We would always suggest having a licensed professional take the system live and check it over when it is complete."
3. Permitting and Warranty
Building permits, even though in most municipalities a property owner can file their own, the permit will probably need architectural drawings, structural engineering, or other equipment specifications that might stump a homeowner.
"With many of our solar DIY's, we act as a solar consultant," Curtis says. "You can use us for a line diagram, help filling out a city's building permit application, or simply just buy the equipment from us and not use our services at all. We are interested in helping people make the jump to solar, and accept many levels of DIY ambition."
Warranties on the product itself should be the same from the manufacturer regardless of where you buy it. The warranty on the workmanship, however, will be different if you do it yourself. Make sure you do your research before attempting to install your own solar system, and be sure to talk with a solar professional either way.
"Sometimes our full install price is better than the price of some of our solar DIY's just because of our efficiencies," Curtis adds. "No use doing it yourself unless you'll save money."
For more information on solar installation and equipment, please click here.