This article was featured on ksl.com.
Solar energy is a resource with many benefits. It's sustainable for energy consumption and is continuously renewable. It can generate power, heat, water and even energizes your body with Vitamin D! You may have already known these tidbits of information, but here are five additional facts that may surprise you about electricity and solar energy in Utah.
Utah's residential electricity is expensive
If you were to research energy costs by state, Utah would appear to be one of the cheapest states. While this may be true in general, there is a big variance between commercial and residential cost per kilowatt hour.
Residential rates average between 9-12 cents per kilowatt hour for the average home and even more for larger homes. Summer costs can get even more expensive, with even higher rates charged to those who use over 1,000-kilowatt hours per month.
Kelly Curtis, Director of Operations at Solaroo Energy, a Utah-based solar energy supplier, touched briefly on how the costs of residential electricity can add up quickly.
"Residential energy rates in the West have increased fairly substantially in the last 5-10 years. There has been enough price pressure to force people to start looking for cheaper alternatives. Solar power can be generated on a home's rooftop for between 5-7 cents per kilowatt hour. In comparison, a house that is 4,000 square feet or more can be charged as much as 14.5 cents per kilowatt hour locally with utility power."
Solar energy rates are fixed
According to the State of Utah Public Service Commission, one Utah power company has averaged 4.44 percent increases since 2000. In the last seven years alone, the rates have gone up 50 percent.
"Most people really shy away from variable rate mortgages these days when they buy a house" Curtis says. "But that's exactly what utility power is — variable rate energy. You relinquish control over what you pay for your energy."
With solar energy, you are purchasing your own electricity generation at a fixed cost, allowing you to maintain the same energy rates for 25 years or longer. The best part is that the longer your solar panels produce energy, the cheaper your energy will be.
Solar system guarantee
You can now have a warranty on your solar system (not the one made up by planets orbiting the sun) that will guarantee how much energy you will produce over the next 25 years or longer. And while a warranty is important, it is equally important to choose high-quality equipment that will never need a warranty claim.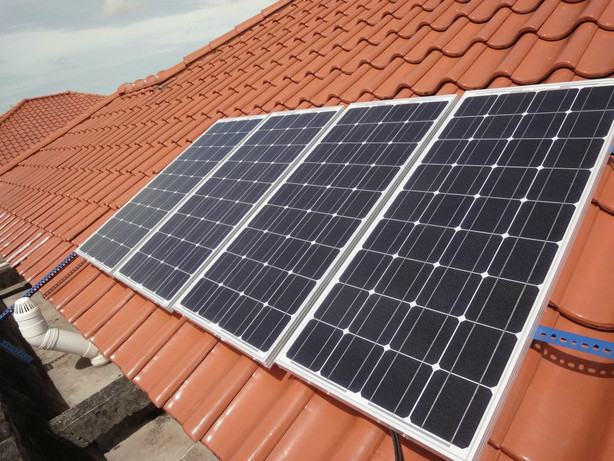 Technology has improved
Advancement in technology is the main reason why manufacturers are now willing to warranty entire systems and components for 25 years, and also the reason why the solar prospect is so financially viable.
Panels also have better features than they did just a few years ago. Panasonic utilizes amorphous silicon to produce one of the best producing cells on the market. Mitsubishi has manufactured water drainage channels in their module to reduce dirt and debris from collecting on the cells.
"Many solar energy companies continue to purchase their solar panels from China because they are really inexpensive, but they are also poorly made. These solar panels lose their effectiveness only after a few short years," say Curtis. "You just don't have to make quality sacrifices anymore in a panel to make it cost effective. Top quality manufacturers are now the same price as Chinese panels were just 18 months ago."
Storage will change the way you think about energy
The cost of installing efficient, reliable and maintenance-free solar systems in Utah has come down in the last 24 months, but will level off at some point. Storage, however, will drastically change in the next 2-4 years, and will likely see similar improvements and cost reductions that modules and inverters have.
"Battery storage will change the game," Curtis explains. "The ability to store energy is not only useful for emergencies, but can revolutionize the way we interact with the grid entirely. Keeping storage in your mind when you design your solar system will help you save money in the future, and make the transition easy."
For more information or to learn about additional benefits to going solar, contact Solaroo Energy at 801-826-4888 or go online to solarooenergy.com.